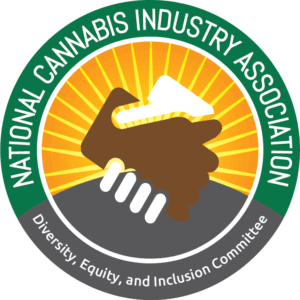 Where are they now? This month, NCIA's editorial department continues the monthly Member Spotlight series by following up with three of our Social Equity Scholarship Recipients as part of our Diversity, Equity, and Inclusion Program. Participants are gaining first-hand access to regulators in key markets to get insight on the industry, tips for raising capital, and advice on how to access and utilize data to ensure success in their businesses, along with all the other benefits available to NCIA members.
---
For reference, previous member spotlights
Exspiravit LLC
What's new in the world of Exspiravit?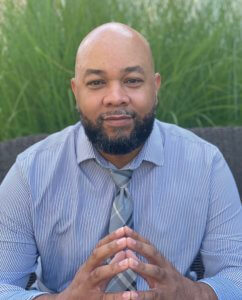 First off, we have rebranded. We are now Cannvas Events. The name change was part of our evolution and maturation as a startup. As we scaled, more resources became available for things like branding. We brought in Greg Hill of Brand Birth to deploy the science of branding and the end result was a new name, new logo, and new understanding of where we were situated in the regulated cannabis ecosystem. The transformation led to the planning and production of our signature Cannabis Event 2.0 offering, the inaugural Saturnalia Canna Carnival, taking place at the Trinity Health Arena in Muskegon, MI on August 2oth. We are powering a traditional indoor/outdoor carnival – rides and attractions included – with a hassle-free, normalizing consumption solution. If you're in the Midwest, come join us as we celebrate the first year of an iconic, perennial cannabis festival. Tickets and info at cannvasevents.com and follow us @saturnaliacannacarnival
Would you like to share anything that came out of being in the Spotlight previously?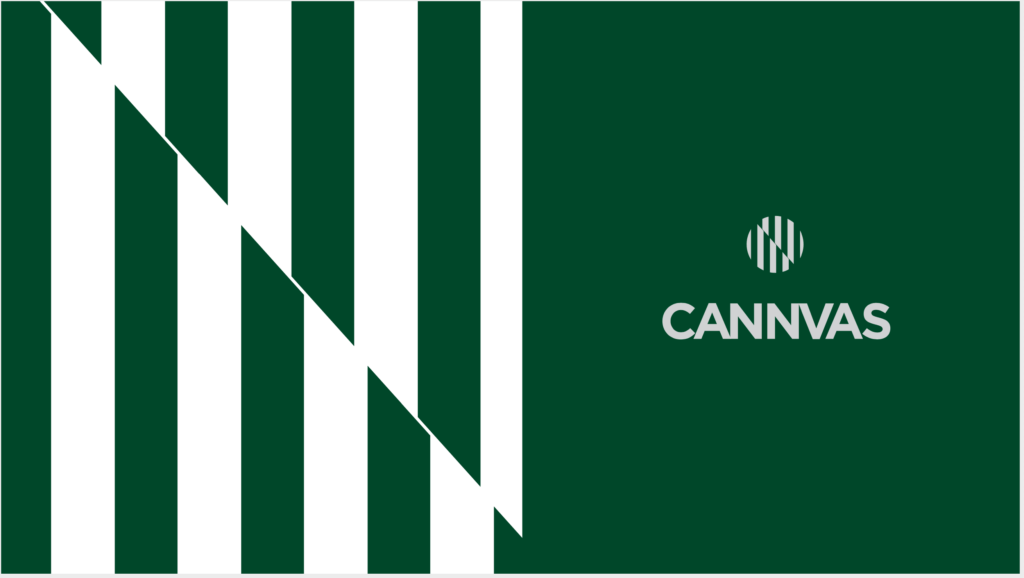 The Spotlight feature presented tremendous value. The first year of the cannabis startup journey is devoid of financial revenue. Unless you're needle-in-the-haystack lucky, it's not even a consideration. The money is flowing in the opposite direction. So, the only available revenue, or currency, are the relationships. If you're fortunate, these become renewable resources upon which you can draw repeatedly, and managed properly, they have no expiration date. You can bank them like any currency and you have much more influence on their stability, than on fiat currency. For me, that one relationship was with Michael Schwamm, who leads the Duane Morris cannabis practice out of New York. Michael opened doors for me and got me into rooms that I was previously unaware existed. That access has made all of the difference for me, personally, and for Cannvas Events. And had it not been for the Spotlight, I would have never been in position to enjoy that access.
---
Endo Industries
Since the last spotlight, you've joined the DEI Committee and its Regulatory Subcommittee. Anything you'd like to share about that experience thus far?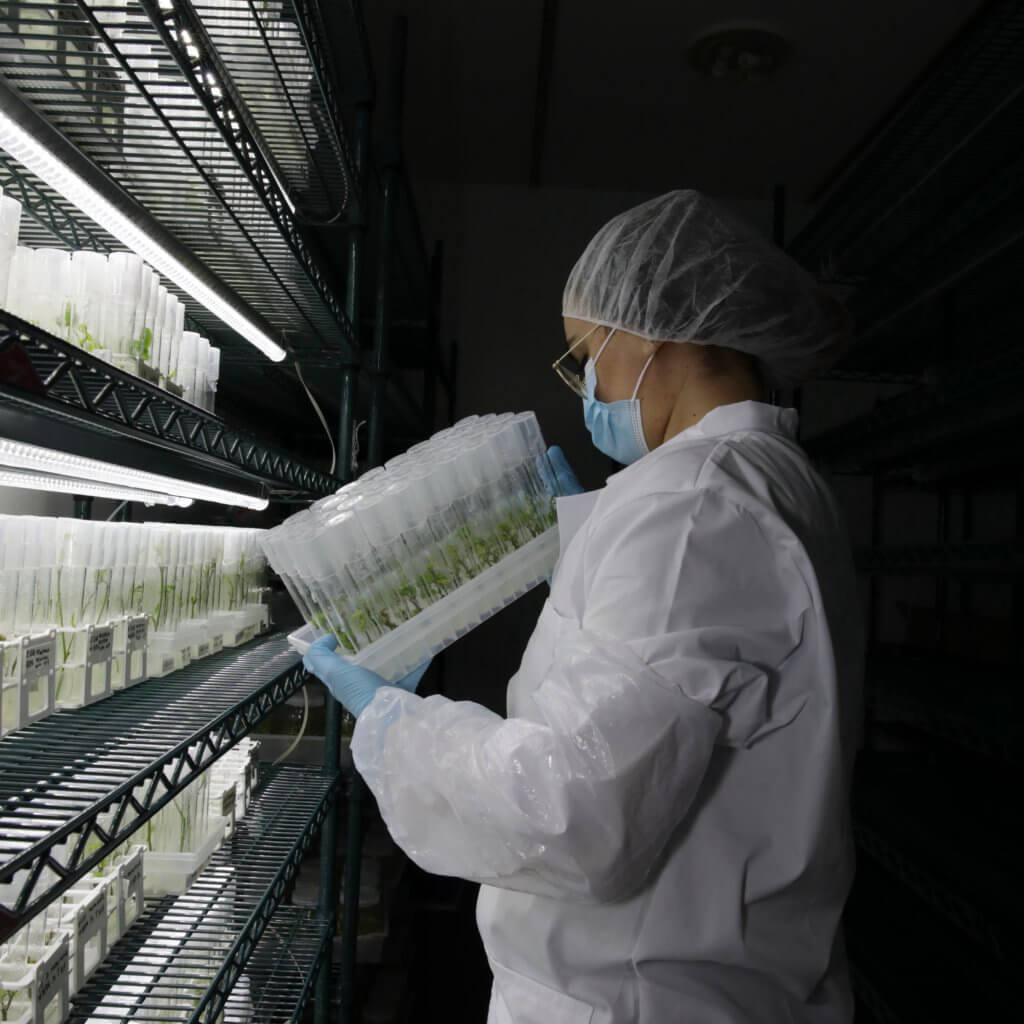 I'm impressed by the brilliant folks on the committee, and their dedication to making cannabis equitable. It takes time out of our grueling work days to contribute time on these committees but the contribution to making the industry better is crucial during these developmental years of cannabis. Perhaps our current misguided, harmful CA cannabis policies could have been prevented with more early participation from stakeholders who are stewards of the plant. However, there were many factors involved with the way CA policies were created, including special interest money from those who don't care or want to see the industry fail. 
It's been a painful journey living through the consequences of these challenging policies as a cannabis operator. It takes a long time to change once it's been passed. However, companies who are willing to work together in these important processes will survive and write a new path to move forward. Most of us can't wait anymore for things to change so we need everyone's active participation now, whether it's writing an email to your constituents or being a part of NCIA!
California cannabis seems to be going through terrible challenges. Is there anything you'd like to share about what you're seeing, or about some of the solutions our members can support with?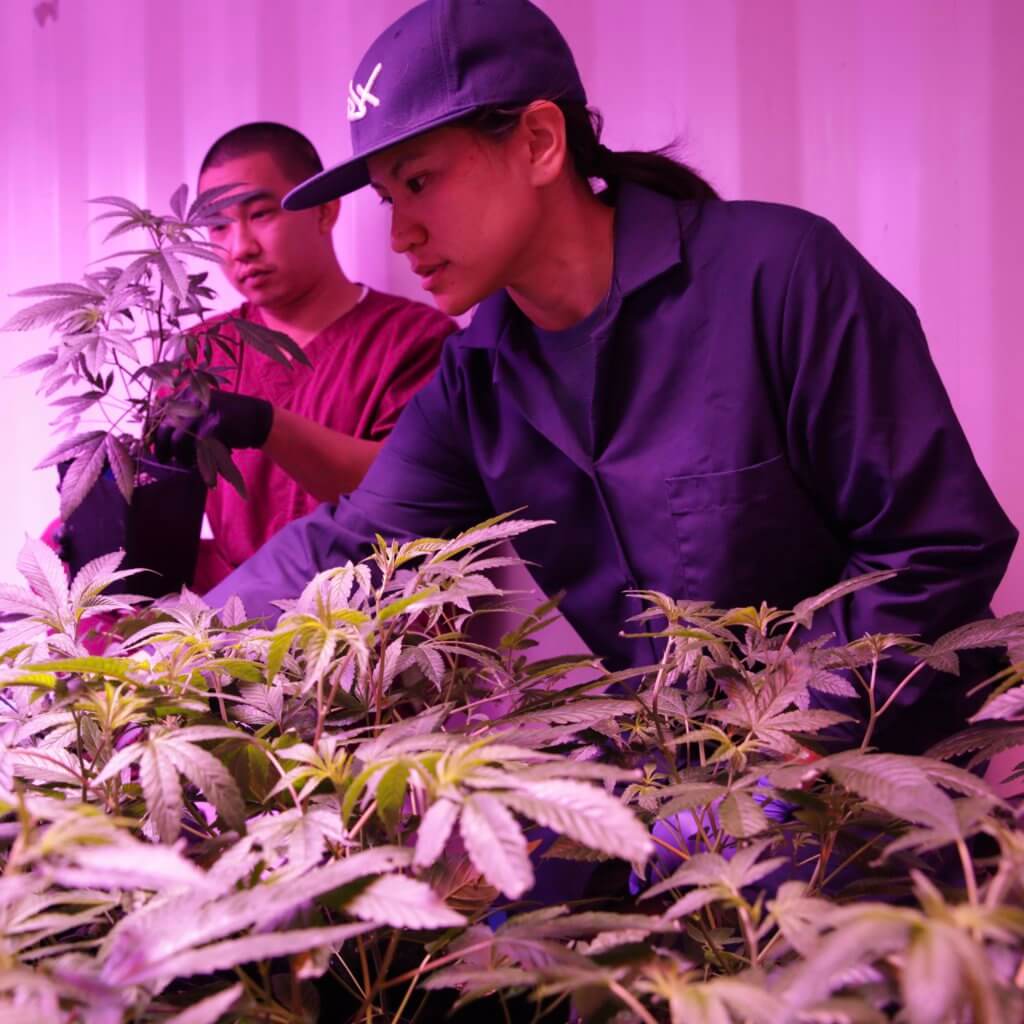 Overburdensome taxes and high barriers to entry for licensing throughout the state are most obvious right now. The lack of diversity and equity, consumer education, state and federal funding for further research and development also play a huge role in CA's struggles. I'm frustrated that the State doesn't understand that those who have been dedicated to the industry, collaboration and this plant are the only ones who can truly guide this industry forward.
NCIA members can lend support by truly including legacy, equity, and other diverse teams into your conversations and partnerships, and opening our eyes to value brought to the table by different communities. I would also encourage members to think about ways we can create awareness to our consumers to make better buying decisions. We have left all the medical properties of cannabis while legalizing, and that's also why the industry is failing. Lastly, we need to keep pushing for more consumption lounges and events!
At Endo Industries, we built our company on principles of collaboration, science, equity and inclusion. Most notably, we offer critical supply chain support through our tissue culture services, and certified virus-free clean clones for growers, breeders and brands. If you know good operators who could benefit from our support, please send them our way. I cannot stress enough that the work Endo is doing is crucial for the success of the supply chain right now.
Would you like to share anything that came out of being in the Spotlight previously?
We've gotten great exposure for being featured in Spotlight. Endo and myself are more internet searchable, which in this day in age means we are real people!
People started sharing the link to the Spotlight to use as an introduction to Endo and myself as a founder. We've been told by clients who decided to work with us because they came across the feature when researching Endo. It solidified their desire to pick us because we are bullish about our values because our business model is strategic and collaborative. 
It's great to be co-signed by a credible organization like NCIA, and it goes a long way for a small business that doesn't have an abundance of marketing and PR resources. I've hid in the shadows for far too long. My journey and passion for cannabis needs to be told and celebrated. Endo as a company needs exposure so we can reach a larger audience. I'm grateful for NCIA and look forward to our continued relationship.
---
Next Level Edibles
What's new in the world of Next Level Edibles?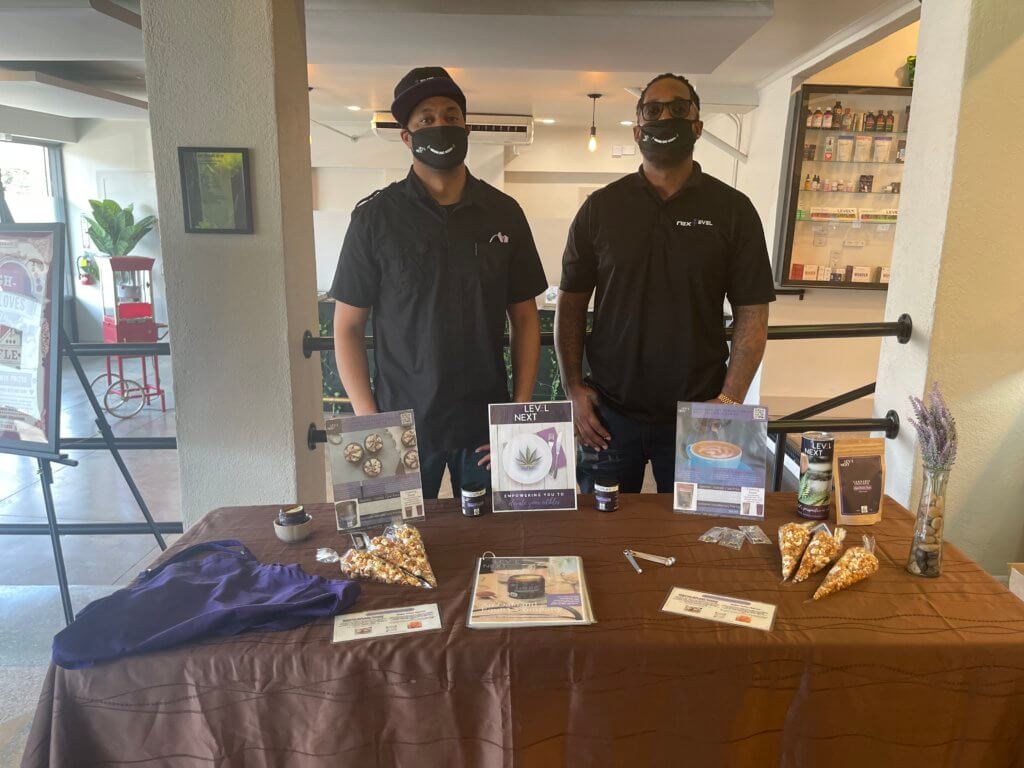 There is a lot new in the world of Next Level since our Equity Spotlight in September of 2021. In December, we had a booth, sponsored by the awesome team at The People's Ecosystem, in Moscone Center at NCIA San Francisco. It was our first time attending an expo, let alone having a booth, and it was a great opportunity to grow our brand while creating relationships for future business opportunities. In the second week of the new year we launched our 1000 mg full spectrum coconut oil in Ivy Hill Oakland. And, later that month, we were welcomed into the Third Cohort of Momentum, Eaze's Cannabis Business Accelerator. Two weeks before classes began, in early April, we launched our infused fast-acting brown sugar in 7 Star Holistic Healing Center. And in May, we attended MJ Unpacked NYC with other graduates of Our Academy. 
California cannabis seems to be going through terrible challenges. Is there anything you'd like to share about what you're seeing, or about some of the solutions our members can support with?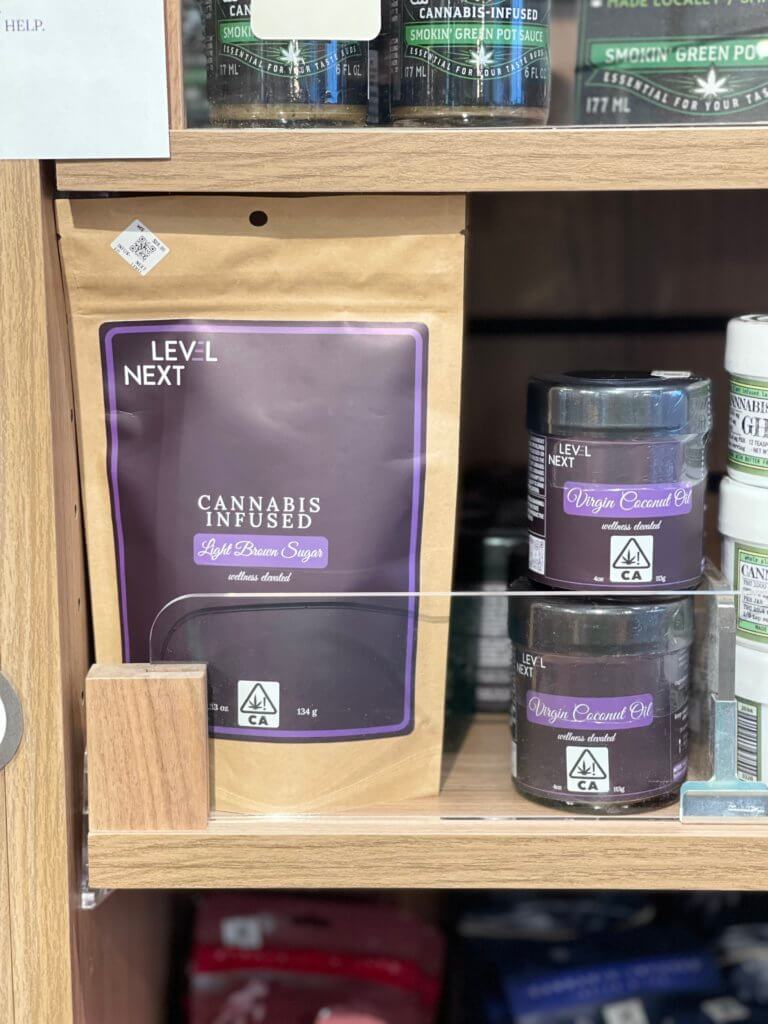 California Cannabis is facing challenges on many fronts. Countless unnecessary hurdles to legal entry, political red tape, and excess packaging waste to name a few. But the biggest challenges are around security. Every week there is news of a new dispensary, farm, distributor, and friend being burglarized. High tech security systems, gates, and cameras are no match for organized thieves and slow police responses. Until we can get a portion of our excessive taxes dedicated to funding police divisions that specifically targets cannabis thieves, the best solution to combat this is to support your favorite brands by purchasing their products through legal cannabis retail sources.
Would you like to share anything that came out of being in the Spotlight previously?
Being in the Spotlight helped our company tremendously. It allowed us to grow our cannabis network as plant-touching and ancillary companies reached out from all over the country. In addition, the visibility it provided us helped connect with the team at The People's Ecosystem which led to our booth at NCIA's Cannabis Business Summit and our new supply chain partners. It provided the traction we needed to help us get to the next level.