We need your help!
Researchers at Colorado State University are seeking participants in a confidential survey about work and well-being in the cannabis industry. If you work at a direct-to-plant organization in Colorado, you are eligible to participate! (e.g., budtenders, managers, grow facility workers, cannabinoid extractions, edibles manufacturing, etc.). All who participate will receive a $20 Amazon gift card as a 'thank you' for your time and efforts. The survey is completely confidential, and the results of the survey will be used to develop reports and training recommendations for the industry. Click below if you'd like to participate!
The researchers need as many responses as possible by May 31st, so please share this with anyone you know who is eligible to take the survey! This could be co-workers, friends, supervisors, subordinates, etc. Even if you've already completed our survey or if you aren't eligible to take the survey, please share this information with people who might be.
SURVEY LINK: http://tinyurl.com/CSUCannabisStudy
30-45 minute survey
$20 Amazon Gift Card for participating
Questions? Contact Kevin at kevin.m.walters@colostate.edu
---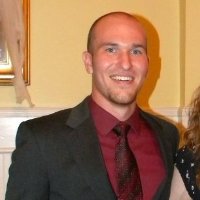 Kevin M. Walters a graduate student at Colorado State University in Industrial/Organizational Psychology (the scientific study of the workplace) and a trainee in Occupational Health Psychology (applying psychology to improve the quality of work life, and to protecting and promoting the safety, health and well-being of workers). He works closely with his advisor, Dr. Gwenith G. Fisher, and his research focuses on positive aspects of the work environment, such as job satisfaction and meaningfulness of work. You can contact with any questions, comments, or concerns via email at kevin.m.walters@colostate.edu.

NOTE: While we recognize the importance of health, safety, and well-being on a global scale (i.e., among industries and workers in other states and countries), we are focused only on Colorado in this study in order to have confidence in how we interpret the data – if we included other states and industries, there would be too much "noise" in the data to really know what we were seeing, given that this study is the first of its kind. Ideally, we will be able to conduct future projects that can examine and answer these questions in other industries as well.