by Henry Wykowski, Wykowski Law
As the fallout from COVID-19 ripples through the economy, cannabis businesses are once again faced with a plethora of conflicting information and uncertainty. As counsel to the NCIA and in service to its membership, Wykowski Law has put together a guide to the most common issues facing cannabis businesses in the wake of COVID-19. The guide focuses on national issues and focuses in on some issues specific to California.
Please check out the guide for more details, but here is a quick rundown of what you need to know as a cannabis business in the age of COVID-19:
As we've unfortunately become accustomed to, cannabis has largely been left out of relief efforts, particularly where the federal government is concerned. Like with anything cannabis, this means that we have to dig deeper and be more creative to survive.
What sort of help can cannabis businesses get from SBA, PPP, and EIDL? Are there alternatives?
Generally, the Feds are not going to let MRBs touch these funds. But don't despair. There are potential alternatives at the state level (in California at least) including CalCAP, IBank, and JSLP. Of course, these programs present their own challenges for MRBs, but they do not categorically rule out lending to the cannabis industry.
What about taxes and tax relief?
Unfortunately, when it comes to the Feds we continue to live under the spectre of 280E which makes so many of the tax credits and relief potentially unavailable. There may be some strategies to take advantage of some of these programs, but they are largely dependent on your individual situation. Check with your tax expert!
Some of these regulations just aren't practical during a pandemic. Are we really expected to comply? 
There's good news and bad news on that front. In California regulatory agencies are making some allowances including regulatory variances and allowing curbside pickups. But you have to get approval. Double (and triple) check what sort of regulatory relief your state is offering before deviating from any SOPs.
The bad news is that as an essential service in the age of COVID-19, many cannabis businesses are subject to additional health and safety requirements. California OSHA for instance has put out stricter standards for all businesses and we expect there might be more to come due to the nature of cannabis.
Times are tough, but not hopeless. And, all of the above is just the tip of the iceberg. The full guide goes into deeper detail. Of course, the information you obtain here and in the linked guide is meant to be informational only and is not, nor is it intended to be, advice legal or otherwise. For that you will need to talk to your lawyer and/or accountant.
Stay well. Stay safe. Stay sane.
---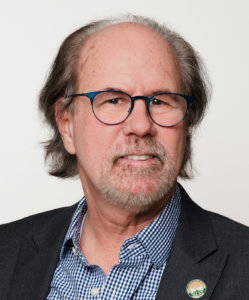 Henry Wykowski is the founder of Wykowski Law a national cannabis law firm based in San Francisco that has represented the industry since its inception and successfully defended it in multiple landmark cases.