by Charles Alovisetti, Courtney Barnes, and Corey Cox of Vicente Sederberg LLP
CBD (cannabidiol) is everywhere right now. Front page articles proclaim its virtues and ubiquity. New retailers announce their intentions to sell CBD products almost every day. But a lot of the media coverage of CBD is inaccurate or misleading. Below are five common misconceptions about the legal status of CBD.
CBD is legal in all 50 states
Unscrupulous promoters like to claim that the 2018 farm bill has fully legalized hemp as well as any and all derivatives of hemp. That's not true. The 2018 farm bill exempted hemp and its derivatives from the definition of marijuana under the federal Controlled Substances Act (CSA), but it does not require states to do the same. Furthermore, under the 2018 farm bill, states are permitted to prohibit hemp production and several states continue to do so. While some states explicitly authorize and regulate the production and sale of CBD, or otherwise provide legal protection for authorized individuals to engage in commercial hemp activities, other states maintain outdated drug laws that do not distinguish between marijuana, hemp and/or hemp-derived CBD, resulting in hemp being classified as a controlled substance under state law. In these states, sale of CBD, notwithstanding origin, is either restricted to state medical or adult-use marijuana program licensees or remains unlawful under state criminal laws. Additionally, a number of states prohibit the sale of certain consumable CBD products, such as CBD-infused foods or dietary supplements. So, before you start selling CBD or invest into a CBD company, do your research on the states where you will be producing and selling product; you could be violating state criminal laws.
The FDA doesn't regulate CBD products
Although the 2018 farm bill removed hemp and the cannabinoids derived from hemp from the purview of the CSA, the 2018 farm bill expressly preserves the U.S. Food and Drug Administration's (FDA) authority to regulate food, dietary supplements, cosmetics, and drugs, including those that contain hemp ingredients. The FDA's position is that THC and/or CBD cannot lawfully be added to food or marketed as dietary supplements. To date the FDA has sent warning letters to several CBD companies expressing this position and requesting corrective action. Therefore, although the FDA is accepting public comment and is holding a hearing to evaluate alternative approaches for regulating CBD products, the agency currently has jurisdiction over food, supplements, cosmetics and drugs containing CBD and continues to disseminate warning letters to CBD manufacturers for violating federal laws and regulations.
CBD is non-psychoactive
CBD is often marketed as the non-psychoactive cousin of THC. This is misleading. Research has indicated CBD has antipsychotic, anxiolytic (anxiety-reducing), and antidepressant effects – clearly demonstrating that it is a mood-altering substance (i.e., psychoactive or affecting the mind or behavior). It would be more accurate to say that CBD lacks the intoxicating effects of THC. From a legal perspective this matters because making deceptive claims in advertising is illegal and can result in serious consequences. Section 5(a) of the Federal Trade Commission Act prohibits "unfair or deceptive acts or practices in or affecting commerce." We have seen the FTC jointly send warning letters with the FDA to a number of CBD companies and ongoing litigation surrounding the marketing of CBD products demonstrates there is meaningful risk that false or misleading label claims can create a cause of action for fraudulent inducement.
CBD has no side effects
There is increasing evidence that CBD has side effects and may interact with other medications, such as the anticoagulant  warfarin, especially at high doses. The FDA has identified several safety concerns associated with the consumption of certain CBD drug products, including potential for liver injury, somnolence, lethargy hypersensitivity, decreased appetite, diarrhea and sleep disorders. FDA further noted that the potentially serious risk of liver injury can be managed through medical supervision, but questioned how effectively this particular risk can be managed in the absence of medical supervision and FDA-approved labeling. While more research is necessary to better understand the impacts of long-term CBD use at various levels, blanket claims that CBD has no side effects may provide false and misleading information to consumers.
CBD can be freely included in pet products  
Although CBD products are widely marketed for pets, there are currently no hemp (or CBD) ingredients that have received express FDA approval for use in animal products. The FDA cooperates with the Association of American Feed Control Officials (AAFCO) for the implementation of uniform policies regarding the regulation of animal feed products, and although the FDA does not recognize animal supplements as its own regulatory category (it either classifies such products as food or drugs), the FDA's policy has generally been to exercise enforcement discretion, allowing animal supplements where stakeholder groups such as the National Animal Supplement Council (NASC) permit them. At present, neither AAFCO nor NASC permits the use of CBD in animal products. While NASC's position on the use of hemp ingredients in "dosage-form products" as of January 30, 2019, is that hemp is allowed in dosage form products (i.e. supplements) provided it doesn't contain CBD concentrates, isolates, or synthetics, and the THC content is 0.3% or less, AAFCO has  not approved any hemp ingredients for use in animal feed. As with human products, risk of enforcement and regulatory scrutiny is increased where products make any disease claims, where products are marketed as containing "CBD," and where products are advertised widely in interstate channels. In addition, a product may be considered misbranded if its labeling is false or misleading in any way or fails to include required information.
Due to the highly nuanced nature of cannabis regulation, the infancy of the domestic legal industry, and the constantly changing regulatory landscape at both the state and federal level, businesses must be sure to stay informed, educated, and vigilant.

---
1 – https://www.projectcbd.org/science/cbd-really-non-psychoactive
2 – Grayson, L., Vines, B., Nichol, K., Szaflarski, J. P., & UAB CBD Program (2017). An interaction between warfarin and cannabidiol, a case report.
Epilepsy & behavior case reports
, 
9
, 10–11. doi:10.1016/j.ebcr.2017.10.001
3 – Scientific Data and Information About Products Containing Cannabis or Cannabis-Derived Compounds; Public Hearing; Request for Comments 84 Fed. Reg. 90, 12969 (April 3, 2019) (to be codified at 21 C.F.R. pt.15).
4 – Id
.
5 – Hemp and CBD in Pet Supplements Weaves Same Tangled Web as in Products for Humans
(Jan. 31, 2019),
NUTRA ingredients-usa.com
---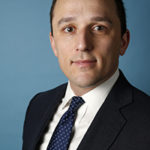 Charles Alovisetti is a partner and chair of the corporate practice group at Vicente Sederberg LLP based in Denver. He assists licensed and ancillary cannabis businesses with corporate legal matters, and he has experience working with clients on a broad range of transactions.
Courtney Barnes and Corey Cox are associate attorneys in Vicente Sederberg LLP's Denver office. They both are members of the firm's hemp and cannabinoid practice group, where they focus on policy, regulatory compliance, and risk management in the hemp space.