As I'm sure it has been for so many of you, the last month has been a time of deep reflection for all of us here at NCIA. 
The national awakening to horrific police violence and the systemic racism that black and brown communities have endured for centuries is long overdue. 
Marijuana prohibition is inextricably linked to a history of racism going back to the days before Harry Anslinger, the first commissioner of the U.S. Bureau of Narcotics who said, "reefer makes darkies think they're as good as white men."
This history, while vile and disgusting, proves that our industry is also inherently tied to the politics of race. This is something that we must come to terms with if we are to build an industry that is not only inclusive but also contributes to the effort to repair the damage prohibition has inflicted upon marginalized communities under prohibition.
It bears repeating that while people of different races consume cannabis at roughly the same levels, Black Americans are nearly four times as likely to be arrested for marijuana possession. These enforcement disparities continue to exist, even in states that have legalized cannabis for adult use.
Unfortunately, too many people from these same communities have found their access to the emerging legal cannabis industry restricted, from discriminatory laws that refused licenses to those with past nonviolent drug convictions, to inexcusably high licensing fees and a lack of access to capital.      
To that end, we recognize that although NCIA mostly represents small and medium-sized businesses and has done some good as it relates to diversity, equity, and inclusion over the years — historically, a lack of affordable access for equity operators has led to a structural inequity at NCIA that we are committed to change.
As a trade association, membership unlocks exclusive member benefits that help give business owners and employees a leg up on their competition. We offer these benefits to help our members and so that we can fund our national advocacy efforts to end the destructive policies of marijuana prohibition.
Some of these benefits include eligibility to serve on our member-led committees, speak at our trade shows and webinars, submit content to our Industry Insights blog, and serve on our board of directors, as well as participate in exclusive networking events and opportunities.
In order to do our part to help level the playing field for equity operators, and to foster greater diversity within the NCIA community, we're pleased to announce the launch of our Equity Scholarship Program, available to all equity licensees and qualified applicants. 
This program includes:
Complimentary year-long membership for any equity

business applicant or licensee

Complimentary tickets to our trade shows 

Discounts on all NCIA digital sponsorship products

Access to exclusive monthly mentor meetings
Equity applicants and license holders are encouraged to apply for this program online today. 
NCIA will also be launching an Opportunity Fund that we will work to raise money for in order to help provide further opportunities to equity operators and expand the benefits of the program.

Already, our Business Development team has been enrolling new equity members from California to Massachusetts. While NCIA's larger Diversity, Equity, & Inclusion initiative is under development for launch by Fall 2020, new members are being matched with internal resources by our DEI Manager Tahir Johnson.
We recognize that offering only words is insufficient during this historic moment. 
We hope that this program will lead to systemic change in our organization and industry by providing an opportunity and a platform for equity businesses to engage with the broader industry so that they can feel empowered to grow their business like every other American entrepreneur. 
If you know someone who is a social equity applicant or license holder, please send this link to have them apply.

If you aren't a social equity operator but interested in helping to support this program, please fill out this form and our team will reach out with more information about how you can help.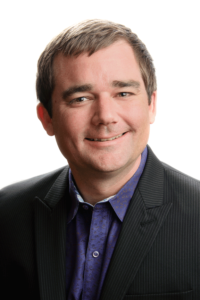 Myself, our staff, and board of directors couldn't be more excited about this program and our organization's renewed commitment to a future where our industry reflects the diversity of our nation and has helped lift up communities that have beared the brunt of decades of the oppressive regime of marijuana prohibition.
For justice,

Aaron Smith
Co-founder & CEO
National Cannabis Industry Association
*Photo Credit: CannaClusive