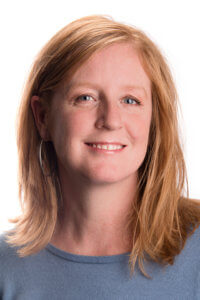 by Rachel Kurtz-McAlaine, NCIA Deputy Director of Public Policy
A Seattle Hempfest lawsuit against the Washington State Liquor and Cannabis Board asks this question.
The title for this piece was inspired by the late Steve Fox, one of the founders of the National Cannabis Industry Association and co-author of the book, "Marijuana Is Safer: So Why Are We Driving People to Drink?" Written in 2009, it questioned why we were punishing adults for choosing a safer alternative to alcohol by criminalizing cannabis use while alcohol was legal. But it remains relevant when considering the laws and regulations under which each respective industry operates.
Last week I wrote about SMS text messaging and the challenges the cannabis industry is currently facing. The industry turns to SMS (text messaging) to a large extent for marketing purposes, often connected with loyalty programs. SMS is a great way to reach someone who specifically asked to receive the marketing and has already been vetted at the store to be over 21, which is huge in an industry with so many restrictions around marketing,  advertising, and branding.
But a lawsuit currently under appeal at the Washington State Court of Appeals (having been passed down by the Wash. Supreme Court) is questioning some of these restrictions, especially when compared to the dearth of alcohol marketing restrictions. Seattle Events, who produces Seattle Hempfest, and a couple of legally licensed Washington cannabis companies brought the lawsuit against the Washington State Liquor and Cannabis Board (WSLCB) challenging some statutes and regulations that unfairly harm the industry and Hempfest by imposing restrictions around marketing, advertising, and branding that are not based on any meaningful data and are far more severe than restrictions around alcohol marketing. The differences are pretty stark when comparing the marketing rules and regulations on alcohol RCW 66.08.060 and WAC 314-52-070 with those on cannabis RCW 69.50.369 and WAC 314-55-155.
In Appellant's Opening Brief, Hempfest and the other appellants offer convincing arguments on First Amendment grounds and broader free speech protections under the Washington state constitution for why some regulations are over-restrictive, but they also make very clear they agree that the prevention of use by youth is a valid state interest. In general, the cannabis industry is interested in keeping cannabis away from minors except for medical purposes – it's one of the reasons we promote a safe, legal, regulated market. (To fully understand the legal arguments in this appeal, read the WSLCB, et. al/Respondents' Brief here, and Hempfest, et al./Appellants' Reply to the Response here.)
As more and more states legalize cannabis for medical and adult-use, and descheduling is contemplated at the federal level, lawmakers and regulators are working with the cannabis industry to craft rules and regulations around such things as marketing. State policymakers are connecting with each other to see where they can make their regulations more uniform, and federal policymakers are considering to what extent they'll regulate marketing at the federal level on top of what the states do individually.
While these conversations are happening, it's important to keep in mind the real-world effects these regulations have on the cannabis industry and if they're unnecessarily more restrictive than the alcohol industry. That's not to say the cannabis industry wants to look like the alcohol industry, being sold next to toys at Target, or mixing intoxication with driving by sponsoring NASCAR, but sometimes the industry is accused of purposely marketing towards kids for things like infused gummy candies when adults regularly use gummies to take vitamins. 
The industry needs to take control of the narrative around youth prevention, working with agencies around rational messaging and regulations. The alcohol industry has a close relationship with the state and federal agencies that regulate it. In fact, a large part of marketing restrictions are self-regulatory standards, aimed to discourage underage drinking, that are entirely voluntary. The more we as an industry can voluntarily create marketing standards, the less likely harsher regulations will need to be implemented. Cronos, an NCIA Evergreen member and a leader in the international cannabis market, recently released its own standards limiting marketing to youth, and NCIA committees frequently release standards that are best practices for the industry. 
The cannabis industry is incredibly creative, and thinking outside the box toward what appeals to adults without marketing to kids can be rewarding. The NCIA Marketing and Advertising Committee recently held a contest for best marketing around the 4/20 holiday. You can check out the webinar showcasing the best of that contest for examples on how creative we can be.
The cannabis industry wants to be a shining example of what a responsible industry can look like, that includes how advertising, marketing, and branding might interact with youth. But it is important to use real data for what actually works, come up with voluntary standards, and not put unnecessary restraints on an industry that is under enough restraint.
(If you're interested in contributing to an Amicus Brief in support of Seattle Hempfest's lawsuit, please contact Rachel.)