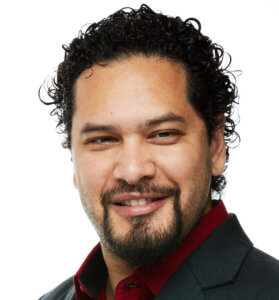 by Mike Lomuto, NCIA's DEI Manager
We must not let federal legalization become the "War on Drugs 2.0." Rather, it must be the foundation for the building of generational wealth.
The modern-day cannabis industry is the product of a century of prohibition and the war on drugs. With federal legalization fast approaching, it is up to us all to ensure that this industry does not become the "Drug War 2.0."
At the National Cannabis Industry Association, we recognize the importance of impactful Diversity, Equity, and Inclusion initiatives. 
At the core of our DEI Program is our Equity Scholarship Program (ESP). Launched in 2020, nearly 200 ESP members are enjoying the benefits of a complimentary first year of NCIA membership thanks to this program and its financial sponsors.
Equity Scholarship Program Features
Complimentary passes to all NCIA events

Live Social Equity Workshops at our national conferences

Weekly video conference calls

Facebook community

Catalyst Conversation Educational Webinars
Unique Opportunities for ESP Members to Leverage NCIA's Platforms
"Being part of the program has transformed our company. The mentorship we've received has been instrumental in our growth. Being part of NCIA provided opportunities for us to gain new business relationships, become committee members, and participate in webinars. It's also been great meeting other social equity members and building a community together."  – Kay Villamin, Hush Chicago, NCIA's State Regulations Committee
As a trade association, at the core of NCIA's mission is to create industry-shaping policy advocacy. Our Diversity, Equity, and Inclusion Program is ensuring that diverse voices are properly integrated into that advocacy, including:
Of course, Diversity, Equity, and Inclusion would be meaningless unless we see that greater representation plays out on our biggest stages and in our board rooms.
NCIA has one of the most diverse

boards of directors

in the industry, including members who joined NCIA through our Social Equity Scholarship Program

Increasingly diverse representation across the leadership of NCIA's fourteen sector committees

Consistently inclusive representation on panels – live and virtual. The overwhelming sentiment at our recent Midwest Cannabis Conference in Detroit was that it was "the most diverse and inclusive conference" many speakers and attendees had ever experienced
"I'm a firm believer that the more you give, the more you get, and my experience at NCIA is proof of that. Becoming a scholarship member at NCIA as a woman and minority founder has been an incredible opportunity… Committee work has rewarded me with new perspectives, recognition, and invaluable relationships that have strengthened my business." – Helen Gomez Andrews, Co-Founder & CEO, The High End; Committee Organizer, DEI Committee
"The Scholarship Program gave way more than we could ever ask for. As a veteran and minority-owned company, with a core focus on community impact through cannabis, we have been provided with important opportunities and resources. The program is holding the door open for others like us to enter into the industry. You will not regret being a part of the Social Equity Scholarship Program." – Keyston Franklin, The Doobie Room; Vice Chair, Banking Committee
As we continue to build for the integrity of the industry and future generations, we are looking for partners to join us.
Become a DEI Program sponsor and let's build this movement together.